A sneak peek at Thursday's story on Mike Groselle, in which we reveal the connection between Mike and the Gerber Baby: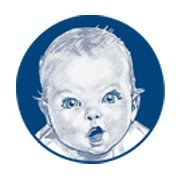 Not Mike Groselle

Mike Groselle
 Mike Groselle thought he had escaped the high school nickname.
Back at Plano West High School in Texas, the seniors on the basketball team noticed a resemblance between the blond-haired, pink-cheeked Groselle and a certain well-known baby.
"They called me Gerber Baby," Groselle said with a rueful chuckle.
When the 6-8, 244-pound center was recruited to play basketball at The Citadel, some 1,000 miles from Plano, he thought he'd heard the last of the moniker. "It had no connection to the people here," he said. "They didn't know anything about it."
But one day during his knob year, a commercial came on TV. Teammate John Reynolds took a look at the ad, then a look at Groselle.
"Gerber Baby" lived again.
"I've learned to live with it," said Groselle, whose Twitter handle is @gbaby_31. "Perception is reality."
For the rest of the story, see Thursday's Post and Courier.